Good Evening,
Three cheers for spring! We had a good taste of Spring this past weekend in Melbourne.
I got to wear my new Carly Hunter dress earlier than expected on Sunday, I love it so much. This outfit was bliss to ride my bike in, I felt so free.
I participated in this mini photoshoot that my ex-classmate from uni was doing. Looking forward to see how they turned out, the raw shots looked really impressive to me.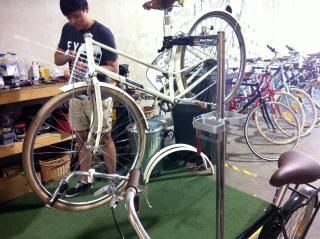 Since I was sorta in the neighbourhood, I decided to pay the Papillionaire warehouse (showroom? store?) a visit as I had a couple of concerns with my bike. The guy there recognized me (turns out he's mates with Dean) and he looked after me really well! He replaced my basket and rear fender and gave my bike a full service... A much needed service as I hadn't had one since purchasing it over two years ago. Miss Papillion was as good as new after the service!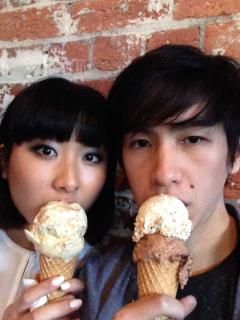 Dean picked my bike and I from Papillionaire and we enjoyed some delicious Messina ice cream! I got the "Welcome Home" (?) special which should be on their permanent menu, it was soooooooo wonderful and of course a scoop of the salted caramel.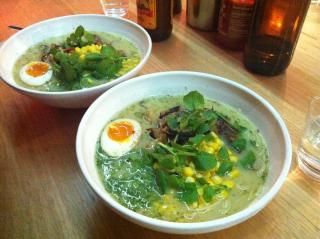 After ice cream we had dinner at Shop Ramen (dessert before meals is always a good idea, I much prefer it in that order!) I liked their take on ramen, it was flavoursome but felt light at the same time.
▽▲▽▲▽▲▽▲▽▲▽▲▽▲▽▲▽▲▽▲▽▲▽▲▽▲▽▲▽▲
Today I was greeted by a fancy new computer at work! Exciting stuff.

P.S. I keep forgetting to voice my stance on the bachelorettes on the Bachelor... I'm #teamlisa but I also wouldn't mind (for entertainment's sake) if he ended up with Laurina.